What You Need to Know: Computer Science and Software Engineering
There's never been a better time to become a software engineer. Not only do these roles pay well, but the career path is highly mobile and the work often focuses on problem solving and innovation. Learn how MLT can help you break into this exciting industry. Some key facts for consideration:
Common College Majors: Computer science, software engineering, and computer engineering
Key Industry Skills: Programming languages, agile software development, teamwork, and leadership
MLT in Tech: We partner closely with top employers to connect Fellows with internships, entry roles as software engineers, and a variety of business and technical roles. There are 2,100+ MLT alumni working in tech—many as software engineers, product managers, or IT engineers or consultants
How MLT Can Launch Your Career
Within Career Prep, MLT provides dedicated programming for Fellows majoring in Computer Science or related majors

Access to professionals from 50+ top tech companies, like Google, Amazon, Apple, and LinkedIn
Tech Trek, an all-expense-paid boot camp for software engineering majors to San Francisco & Silicon Valley to engage directly with industry-leading employers
Software engineering skill development, including Mock Technical Interviews
Clarity around career paths and key success factors for software engineers via interactions with them at MLT events
A Few Of Our Partners
MLT + CodePath.org
MLT has partnered with CodePath.org to provide supplemental courses in iOS Development, Android Development, and Cyber Security.
The Career Prep application is now closed! Get notified when the next application opens and learn how MLT can help you break into this exciting industry.
"MLT has had a major impact on my personal and career outlook. My communication and networking skills have grown tremendously, which is very meaningful for STEM students, especially Computer Science majors."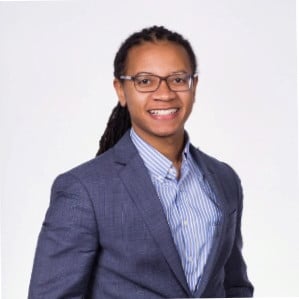 Brandon Long Software Engineer II, Appian Corporation
"MLT gave me a platform to learn about different industries, develop business skills, and take part in leadership training, all while exposing me to a variety of career paths that integrate business and science."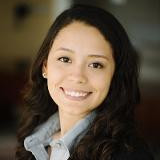 Klarizsa (Padilla) Khandaker Field Sales and Applications Engineer, Intel Corporation
"MLT has undeniably transformed the way I approached the software engineering internship and new grad interviewing process. I was able to pierce through the process with the help of mock coding and behavioral interviews with peers, personal interactions with recruiters and engineers, and monthly assignments that put my self-worth as an underrepresented engineer into perspective."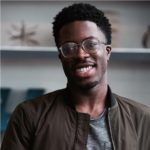 Jide Omekam Computer Science Teaching Assistant, Brown University
"I literally don't know where I'd be without MLT. My coach and other fellows are such a great support network. MLT helped me fight impostor syndrome and see that I'm intelligent, capable, and able to land a technical role at a big tech company."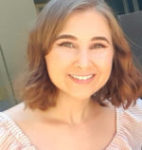 Najika Yoo Experience Developer, Adobe