Career Prep Financial Services & Real Estate Track
What You Need to Know:
The financial services industry is dynamic and fast-paced, with high-growth potential. Internal finance functions are integral to every business, enabling young professionals to make a meaningful impact on their organization.
Learn how participating in the Financial Services track of MLT's Career Prep program can help you break into this exciting industry. Some key facts for consideration:
Common College Majors: Business, finance, accounting, economics, and more
Industry Specializations: Sales & Trading, Investment Banking, Equity Research, Asset Management, Private Equity and Alternative Finance
Common Entry-Level Roles: Investment Analyst, Sales & Trading Analyst, Risk Management Analyst, Corporate Banking Analyst, Internal Sales Account Analyst
Key Industry Skills: quantitative and analytical skills, strong interpersonal communication, a deep understanding the current industry landscape


How MLT Can Launch Your Financial Services Career
Within Career Prep (CP), MLT provides dedicated programming for Fellows interested in financial services, including:



Career clarity exercises to determine which companies and functions would be a good fit for your career path.
Training for quantitative business case studies often used in financial services interviews.
Access to recruiters from the top financial services employers across the country.
A Few of Our Financial Services Industry Partners

Subscribe for More Info About Career Prep's Financial Services Track!
Sign up and we will notify you when the next Career Prep application opens and share how MLT can help you break into this exciting industry.
Meet Some of Our Financial Services Track Career Prep Fellows
"MLT has continued to help me build the unshakable professional foundation that I have been striving for, supporting my career on Wall Street and in the world of high finance. As I continue to rise through the ranks, build my credentials and solidify my foundation, financial positioning will continue to no longer be a concern for myself or my loved ones."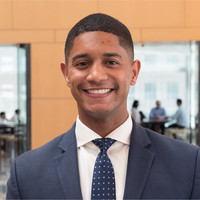 Derek Oliver Investment Banking Associate, Goldman Sachs & Co.
"Career Prep has allowed me to better understand myself and discover a multitude of knowledge around me from my peers and MLT partners. MLT has given me the opportunity to grow and...I really enjoy having such a personalized experience with my peers and coaches. Thank you, MLT!"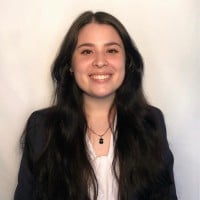 Lissa Alvarez Sales and Trading Full-Time Analyst, Citi